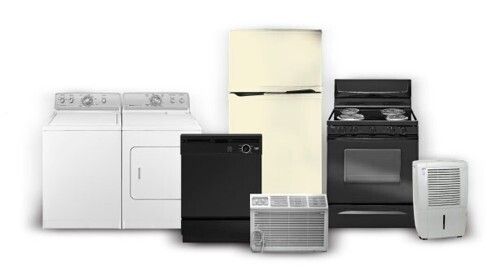 We Pickup Your Broken Appliances For FREE!

Call
281-975-8607
to schedule your FREE pickup.

The Greater Houston Area is home to more than 7 million people. That means that there are tens of thousands of pounds of appliances that end up being thrown away everyday here locally. Houston Free Appliance Removal helps keep thousands of these appliances out local landfills annually.

Why Use Houston Free Appliance Removal?

Americans throw away an estimated $55 billion in e-waste material annually (more than the 2019 Gross Domestic Product of many countries.)

Electronic waste, or e-waste, refers to any discarded products with a battery or plug. The biggest e-waste categories are small and large appliances and heating/cooling equipment. If not properly disposed of, e-waste is devastating to the environment, making recycling and recovery programs critical. Items that can be recovered from e-waste to prevent environmental damage include constituents such as plastics, metals, and glass.

Most families are barely getting by and buying brand new appliances just is not an option for these families. We are recycling your appliances in the truest sense in that it's our goal to either use parts from or find a home for your old appliances and keep them out of local landfills.

Call 

281-975-8607

 to schedule your FREE pickup.
"We needed a new dishwasher, and once we found a new one, we didn't know what to do with the old one.  We found Houston Free Appliance Removal and were so grateful for the stress free option to have them pick up the old dishwasher for free!  When they picked it up, we discovered that they would be able to recycle our old dishwasher instead of just letting it go to waste!  This made us feel great!"
About Houston Free Appliance Removal
A Texas family owned business doing our part to keep the Houston metro area clean and green.

Houston Free Appliance Removal offers a Free Recycling Service for working or non working major appliances like Washers, Dryers, Refrigerators, Stoves, Freezers, and Air Conditioners. We service all of Houston and our neighboring cities such as, West University Place, Katy, Waller, Tomball, The Woodlands, Missouri City, Humble, Bellaire, Cypress, Spring, Sugarland, Mission Bend, Stafford, The Heights, and River Oaks

Phone: 
(281) 975-8607